Connecticut, often referred to as the "Constitution State," is a hidden gem in New England. With its rich history, diverse cultural offerings, and stunning natural landscapes, Connecticut has something for everyone. In this article, we'll explore the top things to do in Connecticut, from historical landmarks to outdoor adventures, highlighting why this state is worth a visit.
Connecticut's Rich History
1. Mark Twain's Legacy
Connecticut proudly preserves the legacy of the great American author Mark Twain. Visit the Mark Twain House & Museum in Hartford, where you can explore the former home of Samuel Clemens, also known as Mark Twain. The guided tour offers a glimpse into his life and literary contributions.
2. Yale University's Cultural Treasures
New Haven is home to the prestigious Yale University, which boasts not only a world-class educational institution but also cultural attractions. Explore the Yale Peabody Museum of Natural History and the Yale University Art Gallery, both offering exceptional exhibits.
3. Reviving Maritime History in Mystic
Mystic Seaport, located in the charming coastal town of Mystic, is the nation's leading maritime museum. Experience a journey back in time as you discover historic ships and wander through a meticulously recreated 19th-century coastal village.
---
You may like to read Things to do in Oregon: A Comprehensive Guide
---
The Natural Beauty
4. Beach Bliss at Hammonasset
Hammonasset Beach State Park in Madison is Connecticut's largest shoreline park, known for its stunning beaches. Enjoy sunbathing, swimming, and picnicking while taking in the beautiful coastal views.
5. Hiking Adventures in State Parks
For nature enthusiasts, Connecticut offers a plethora of state parks with hiking trails. Explore the rugged terrain of Sleeping Giant State Park or hike to the Heublein Tower at Talcott Mountain State Park for panoramic vistas.
6. Lighthouses and Coastal Charm
Connecticut's coastline is dotted with historic lighthouses, each with its unique story. Visit the New London Ledge Light or the New Haven Lighthouse for a glimpse into maritime history.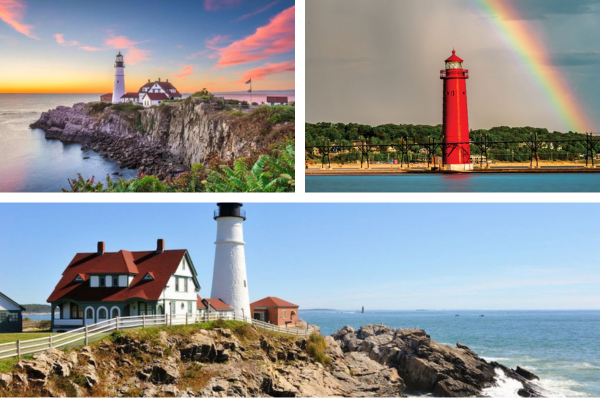 ---
Must read Things to Do in Pennsylvania: The Wonderful Keystone State
---
Arts and Culture things to do in Connecticut
7. Wadsworth Atheneum
The Wadsworth Atheneum in Hartford is the oldest continually operating public art museum in the United States. Discover an impressive collection of European and American art, ranging from ancient to contemporary pieces.
8. Antique Treasures in Woodbury
If you're a fan of antiques, Woodbury is known as the "Antiques Capital of Connecticut." Explore its numerous antique shops and markets to find hidden gems from the past.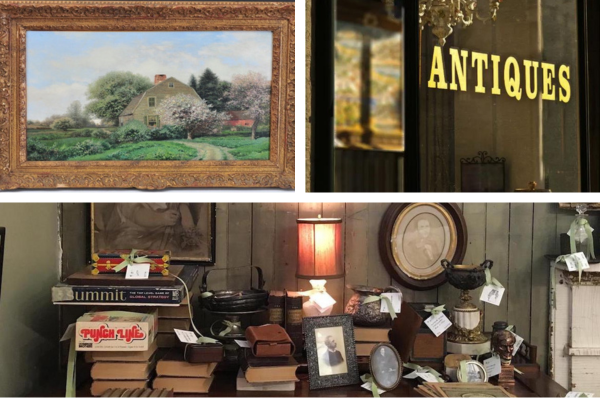 Culinary Delights things to do in Connecticut
9. Farmers' Markets and Local Flavors
Connecticut's vibrant farmers' markets are a haven for foodies. Sample fresh produce, artisanal foods, and handmade crafts while mingling with the friendly locals.
10. Craft Beer Exploration
Connecticut has a thriving craft beer scene. Embark on a journey to local breweries and taprooms, where you can savor unique, locally brewed beers.
---
Best Things to Do in Rhode Island: Exploring the Ocean State
---
Entertaining Adventures
11. Foxwoods and Mohegan Sun Casinos
For those who seek entertainment and excitement, visit the Foxwoods and Mohegan Sun Casinos. Test your luck at the gaming tables and enjoy live shows, concerts, and dining experiences.
12. Connecticut River Cruises
Enjoy a serene cruise along the Connecticut River, where you can take in picturesque views and perhaps even spot majestic bald eagles in their natural habitat.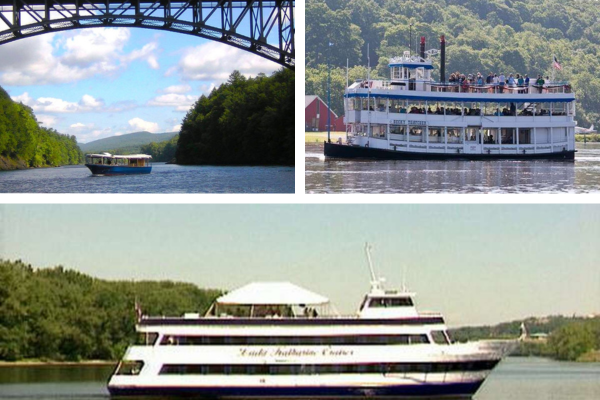 Unforgettable Winter Experiences
13. Skiing and Snow Sports
During the winter, Connecticut transforms into a snowy wonderland. Head to Mohawk Mountain or Mount Southington for skiing and snowboarding adventures.
---
Wonderful Things to Do in South Carolina: Exploring the Palmetto State
---
Enchanting Day Trips
14. Coastal Towns Exploration
Explore the picturesque coastal towns of Connecticut, such as Stonington, Old Saybrook, and Essex. Discover their historic architecture and seaside charm.
15. Thimble Islands Adventure
Embark on a boat tour to the Thimble Islands, located off the coast of Branford. These islands are known for their breathtaking scenery, making it a memorable day trip.
FAQs about things to do in Connecticut
1. What is the best time to visit Connecticut?
The best time to visit Connecticut is during the spring and fall when the weather is pleasant, and the landscapes are exceptionally beautiful.
2. Are there any free attractions in Connecticut?
Yes, many museums and parks in Connecticut offer free admission, so you can explore the state without breaking the bank.
3. Can you swim in the Long Island Sound in Connecticut?
Yes, Long Island Sound offers various beaches where you can swim, such as those in Hammonasset Beach State Park and Silver Sands State Park.
4. What are some must-try dishes in Connecticut?
Don't miss trying Connecticut's famous lobster rolls, New Haven-style pizza, and steamed cheeseburgers.
5. Are there any annual events or festivals in Connecticut?
Connecticut hosts various annual events and festivals, such as the Durham Fair and the Connecticut Renaissance Faire, which showcase the state's culture and traditions.