Things to Do in Pennsylvania: The Wonderful Keystone State
If you are planning a trip to Pennsylvania, the Keystone State, you are in for a treat! Pennsylvania boasts a plethora of exciting activities and attractions that cater to all kinds of travelers. From history enthusiasts to nature lovers and foodies, there is something for everyone in this diverse state.
Discover the Historic Charm of Pennsylvania
Independence National Historical Park – Located in Philadelphia, this park is a testament to the birth of the United States. Experience history firsthand as you stand in Independence Hall, where the Declaration of Independence and the Constitution were debated and adopted. Don't forget to catch a glimpse of the iconic Liberty Bell, symbolizing American independence.
Gettysburg National Military Park – History buffs will be captivated by the Gettysburg National Military Park, which preserves the site of the pivotal Civil War battle. Walk in the footsteps of soldiers and learn about the events that shaped the nation's destiny.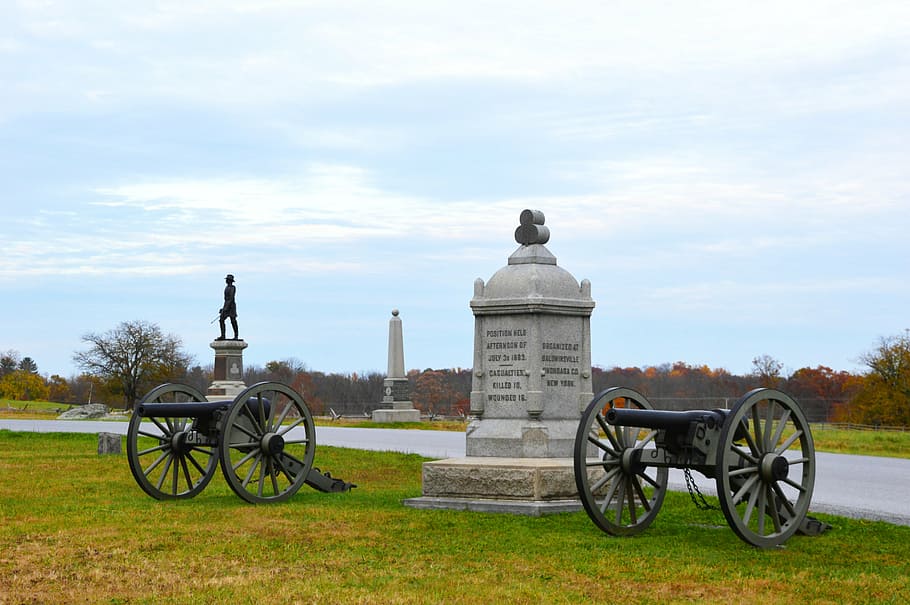 Valley Forge National Historical Park – Step back in time to the winter of 1777-1778 and witness the perseverance of General George Washington and his troops during the American Revolutionary War. Explore the hallowed grounds where they endured the harsh winter and emerged stronger than ever.
---
---
Embrace the Natural Beauty of Pennsylvania
The Pocono Mountains – For outdoor enthusiasts, the Pocono Mountains offer a paradise of activities. Hike through lush forests, kayak on serene lakes, and enjoy thrilling zip-lining adventures. During the winter, hit the slopes for exhilarating skiing and snowboarding.
Amish Country in Lancaster County – Immerse yourself in the simple and serene lifestyle of the Amish community. Stroll through picturesque countryside, visit charming farms, and savor authentic Pennsylvania Dutch cuisine.
Delaware Water Gap National Recreation Area – Nature lovers will find solace in the beauty of the Delaware Water Gap. Enjoy hiking trails that lead to stunning waterfalls and breathtaking overlooks. Fishing and camping opportunities abound for those seeking to connect with nature.
Unravel Urban Delights in Pennsylvania
Philadelphia: The City of Brotherly Love – Experience the vibrant cultural scene in Philadelphia. Visit world-class museums like the Philadelphia Museum of Art and the Barnes Foundation. Indulge in the city's culinary delights, including the famous Philly Cheesesteak.
Pittsburgh: The Steel City – Discover the blend of tradition and innovation in Pittsburgh. Marvel at the modern architecture as you take in the scenic views from Mount Washington. Explore the vibrant Strip District, known for its eclectic shops and diverse dining options.
Harrisburg: A Gateway to Pennsylvania's Heritage – As the state capital, Harrisburg offers a mix of historic landmarks and modern attractions. Visit the Pennsylvania State Capitol Complex and take a leisurely walk along the picturesque Susquehanna River.
Savor Culinary Delights
Philly Cheesesteak: A Mouthwatering Icon – No visit to Pennsylvania is complete without trying an authentic Philly Cheesesteak. Sink your teeth into the savory goodness of thinly sliced beefsteak and melted cheese, served on a fresh hoagie roll.
Pennsylvania Dutch Cuisine: A Feast of Flavor – Delight in the hearty and flavorful dishes of Pennsylvania Dutch cuisine. Enjoy classics like chicken pot pie, scrapple, and shoofly pie, each offering a unique blend of taste and tradition.
Hershey: The Sweetest Place on Earth – Make your way to Hershey, Pennsylvania, where the air is filled with the delightful aroma of chocolate. Visit Hershey's Chocolate World and indulge in a chocolate-themed adventure.
Immerse in Arts and Culture
The Philadelphia Museum of Art – Art enthusiasts will find themselves in awe of the vast collection at the Philadelphia Museum of Art. From ancient artifacts to modern masterpieces, the exhibits are sure to inspire and captivate.
Carnegie Museum of Art in Pittsburgh – Explore a diverse collection of contemporary and historic art at the Carnegie Museum of Art. Discover works by renowned artists that celebrate the evolution of art through the ages.
Andy Warhol Museum: A Pop Art Wonderland – Step into the colorful world of pop art at the Andy Warhol Museum in Pittsburgh. Discover iconic works by Andy Warhol and other celebrated pop art legends.
Thriving Family-Friendly Activities
Hersheypark: A Fun-Filled Adventure – Hersheypark promises a day of fun for the whole family. With exciting rides and attractions catering to all ages, this amusement park will leave lasting memories.
Sesame Place: Wholesome Entertainment – Families with young children will love Sesame Place, where they can meet beloved Sesame Street characters and enjoy age-appropriate rides.
Philadelphia Zoo: A Wild Encounter – Get up close with a diverse array of animals at the Philadelphia Zoo. From majestic lions to adorable penguins, there is much to see and learn.
Enjoy Outdoor Recreation
Winter Wonderland in the Poconos – During the winter months, the Pocono Mountains transform into a winter wonderland. Hit the slopes for skiing and snowboarding, or indulge in other winter activities like snow tubing and ice skating.
Hike the Appalachian Trail – Embark on a scenic hike along the famous Appalachian Trail, which passes through Pennsylvania. Breathe in the fresh air and take in the stunning vistas along the way.
Kayaking on the Susquehanna River – Experience the tranquility of kayaking on the picturesque Susquehanna River. Paddle your way through serene waters and soak in the beauty of the surrounding landscapes.
Explore Quaint Towns and Villages
Bethlehem: A Charming Christmas Destination – Visit Bethlehem during the holiday season for a festive experience filled with Christmas lights and holiday cheer.
Jim Thorpe: Historic Beauty – Explore the picturesque town of Jim Thorpe, known for its well-preserved architecture and rich history.
New Hope: An Artistic Haven – Stroll through the artistic town of New Hope, boasting art galleries, antique shops, and scenic views of the Delaware River.
Experiencing Sporting Events
Philadelphia Eagles: NFL Excitement – The Philadelphia Eagles, one of the most iconic teams in the National Football League (NFL), bring an unparalleled level of excitement to football enthusiasts across the nation. With a rich history, passionate fanbase, and thrilling gameplay, the Eagles have left an indelible mark on the sport, making them a team to watch and admire.
NASCAR at Pocono Raceway – Experience the adrenaline-pumping excitement of NASCAR racing at Pocono Raceway. Watch skilled drivers speed around the track, creating a thrilling atmosphere for motorsports enthusiasts.
---
Things to Do in South Carolina: Exploring the Palmetto State
---
Delving into Haunted History
Eastern State Penitentiary: A Spooky Attraction – Venture into the eerie confines of the Eastern State Penitentiary, rumored to be haunted by its tumultuous past. Take a ghost tour and hear spine-chilling tales of paranormal encounters.
Gettysburg Ghost Tours: Supernatural Encounters – Embark on a ghost tour in Gettysburg, a location known for its haunted history. Listen to gripping stories of restless spirits and unexplained phenomena.
Pennhurst Asylum: A Terrifying Experience – For those seeking a heart-pounding thrill, Pennhurst Asylum offers a bone-chilling haunted attraction that is sure to leave you with lasting memories.
Shopping Extravaganza
King of Prussia Mall: Retail Paradise – Indulge in a shopping spree at the King of Prussia Mall, one of the largest and most luxurious shopping destinations in the United States. Explore a vast array of high-end stores and boutiques.
The Strip District in Pittsburgh: Eclectic Finds – Shop till you drop in Pittsburgh's Strip District, known for its eclectic shops offering unique finds, local products, and delicious food.
Peddler's Village: Quaint Shopping Experience – Stroll through the charming Peddler's Village in Bucks County, where you'll discover a variety of quaint boutiques, specialty shops, and delightful cafes.
---
Things to Do in Rhode Island: Exploring the Ocean State
---
Festivals and Events regarding things to do in Pennsylvania
Philadelphia Flower Show: Blossoming Beauty – Admire the breathtaking floral displays and innovative garden designs at the annual Philadelphia Flower Show. It is a true delight for nature enthusiasts.
Groundhog Day in Punxsutawney: A Quirky Tradition – Experience the quirky Groundhog Day celebrations in Punxsutawney, Pennsylvania. Where the famous groundhog Punxsutawney Phil predicts the weather.
Kutztown Folk Festival: A Celebration of Culture – Immerse yourself in the rich traditions and culture of Pennsylvania Dutch at the Kutztown Folk Festival. Enjoy live music, authentic crafts, and delectable regional cuisine.
Conclusion
Pennsylvania offers an exceptional array of attractions and activities that cater to every interest and preference. Whether you're a history buff, a nature lover, or a food enthusiast. The Keystone State has something extraordinary in store for you. So, pack your bags and embark on a journey filled with rich history, breathtaking landscapes, vibrant cities, and delectable culinary experiences. Pennsylvania awaits your exploration and promises memories that will last a lifetime.
FAQs about things to do in Pennsylvania
When was the Philadelphia Eagles football team founded?
The Philadelphia Eagles were founded in 1933.
What is the most famous play in Eagles' history?
The most famous play in Eagles history is the "Philly Special," which occurred during Super Bowl LII and resulted in a touchdown pass to quarterback Nick Foles.
Who are some legendary players that have played for the Eagles?
The Eagles have been home to legendary players like Reggie White, Chuck Bednarik, Brian Dawkins, and Fletcher Cox.
What is the team's rallying cry?
The Eagles' rallying cry is "Fly Eagles Fly," which resonates with fans and symbolizes the team's spirit and determination.
Where is the Eagles' home stadium located?
The Eagles play their home games at Lincoln Financial Field, located in Philadelphia, Pennsylvania.