Things to Do in Vermont: Explore the Green Mountain State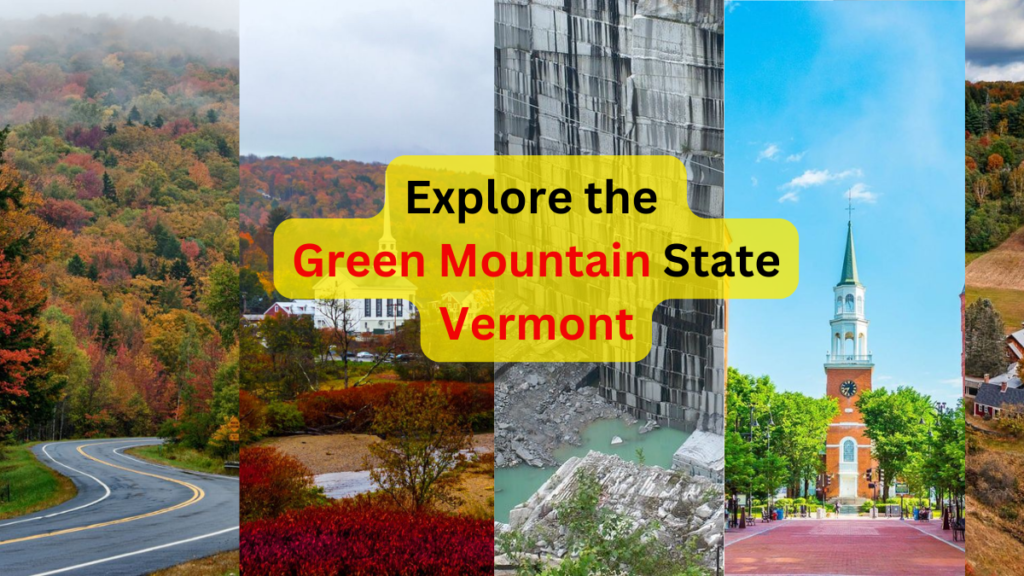 Vermont, also known as the Green Mountain State, is a captivating destination filled with natural beauty, charming towns, and a wealth of activities for visitors of all ages. From the stunning fall foliage that blankets the landscape with vibrant colors to the delightful winter wonderland, Vermont's seasonal charm draws tourists year-round. This article is your ultimate guide to exploring the best things to do in Vermont, ensuring you make the most of your trip to this picturesque state.
Things to Do in Vermont: Unraveling the Wonders
Witness the Spectacle of Fall Foliage
When autumn arrives in Vermont, the state transforms into a breathtaking canvas of red, orange, and yellow hues. Take a leisurely drive along the scenic byways, such as the Green Mountain Byway or the Connecticut River Byway, to immerse yourself in this natural marvel. Don't forget to capture the stunning vistas with your camera to cherish the memories forever.
Hit the Slopes at Renowned Ski Resorts
For winter sports enthusiasts, Vermont is a paradise offering some of the best ski resorts in the country. Resorts like Stowe Mountain, Killington, and Smugglers' Notch provide excellent skiing and snowboarding opportunities. Whether you are a seasoned skier or a beginner, Vermont's slopes cater to all skill levels.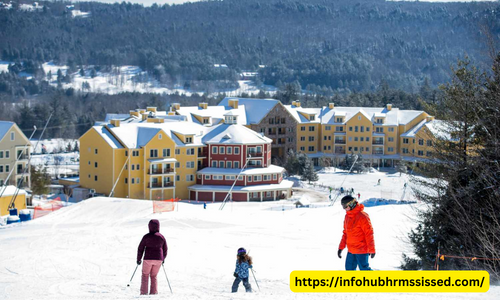 ---
Things to Do in Virginia: A Journey of History, Nature, and Delights
---
Explore the Quaint Town of Stowe
Stowe, a charming town nestled in the heart of Vermont, exudes a postcard-like appeal. With its cozy inns, boutique shops, and delightful restaurants, Stowe is perfect for a relaxing retreat. Take a stroll down Main Street and savor the town's warm hospitality.
Discover History at Shelburne Museum
Immerse yourself in Vermont's history and art at the Shelburne Museum. This unique museum boasts a diverse collection of exhibits, including folk art, American paintings, and historic buildings. A visit to the museum offers a glimpse into Vermont's past and the creativity of its people.
Experience Serenity at Lake Champlain
Lake Champlain, straddling Vermont and New York, is a picturesque destination offering tranquility and natural beauty. Engage in activities like kayaking, paddleboarding, or simply relax by the shore, taking in the awe-inspiring sunset over the water.
---
Things to Do in Washington State: A Guide for Travelers
---
Taste Vermont's Famous Maple Syrup
A trip to Vermont would be incomplete without savoring its renowned maple syrup. Head to a local sugarhouse to witness the process of making this liquid gold and taste its pure sweetness. You can even buy some to take home as a delicious souvenir.
Hike the Long Trail
Vermont's Long Trail, one of the oldest long-distance hiking trails in the US, spans over 270 miles and offers a challenging yet rewarding trek for hikers. Traverse through scenic landscapes, dense forests, and rugged terrains as you immerse yourself in nature's embrace.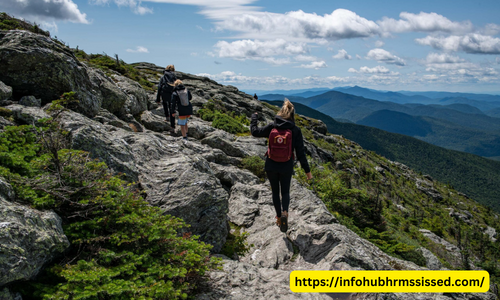 Visit Ben & Jerry's Ice Cream Factory
Indulge your sweet tooth at the Ben & Jerry's Ice Cream Factory in Waterbury. Take a guided tour to learn about the company's history and the process of creating their delectable ice creams. Of course, a tasting session is a must!
Embrace Art and Culture in Burlington
Burlington, Vermont's largest city, is a vibrant cultural hub offering art galleries, theaters, and live music venues. Take a leisurely stroll along the Church Street Marketplace, where you'll find a plethora of shops and restaurants.
---
Things to Do in West Virginia for an Unforgettable Vacation
---
Sail the Waters of Lake Willoughby
Lake Willoughby, also known as the "Lucerne of America," is a sparkling glacial lake surrounded by majestic cliffs. Enjoy a serene boat ride or hike the nearby trails to experience nature's grandeur up close.
Experience the Magic of Covered Bridges
Vermont is home to several picturesque covered bridges, each with its own unique history and charm. Some of the most iconic ones include the Bridge of Flowers, the Taftsville Bridge, and the Windsor-Cornish Covered Bridge. These bridges offer excellent photo opportunities and a glimpse into Vermont's rural heritage.
Relax in a Hot Air Balloon Ride
Get a bird's-eye view of Vermont's stunning landscapes with a hot air balloon ride. Floating gently above the treetops, you'll witness breathtaking panoramas and experience a sense of tranquility like never before.
Explore the Quechee Gorge
Often referred to as Vermont's "Little Grand Canyon," Quechee Gorge is a natural wonder worth exploring. Hike the trails along the gorge's rim, and if you're feeling adventurous, go for a swim in the crystal-clear waters of the Ottauquechee River.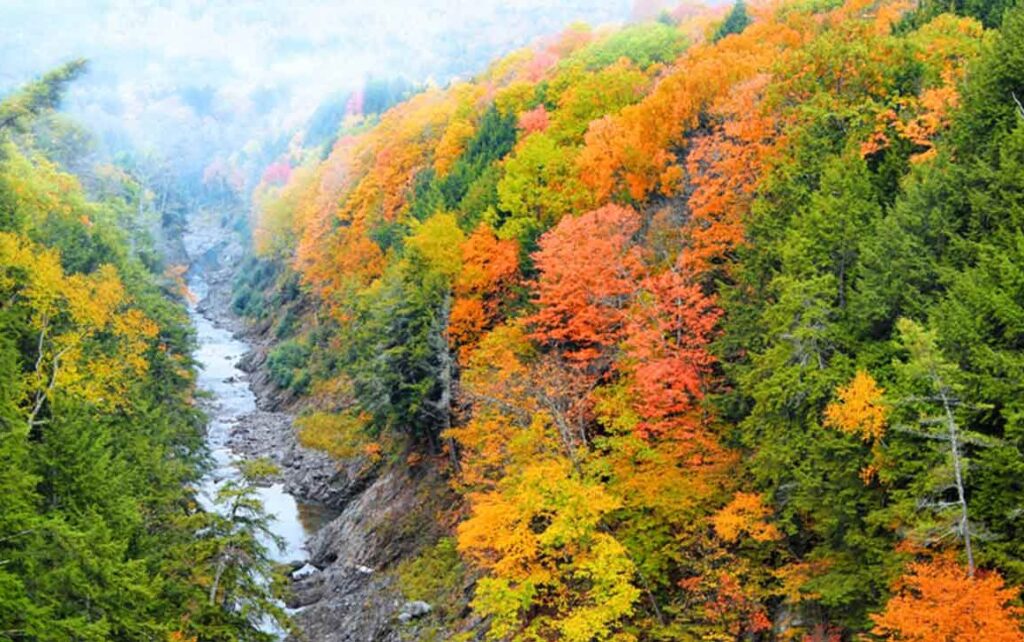 Taste Artisan Cheese at Cabot Creamery
For cheese connoisseurs, a visit to Cabot Creamery is a must. Learn about the cheese-making process, sample an array of flavors, and take some of Vermont's finest cheeses home with you.
---
---
Celebrate at Vermont's Foliage Festivals
During the fall season, Vermont hosts several foliage festivals, celebrating the breathtaking scenery. From craft fairs to music performances, these festivals offer a perfect blend of entertainment and appreciation for nature's beauty.
Embark on a Brewery Tour
Vermont is renowned for its craft breweries. Take a brewery tour and taste a variety of handcrafted beers, ranging from IPAs to stouts, and savor the unique flavors that Vermont brewers offer.
Go Fishing in Vermont's Rivers and Lakes
Anglers will find bliss in Vermont's abundant fishing spots. With its pristine rivers and lakes, the state offers opportunities for fly fishing, bass fishing, and more. Cast your line and relish the tranquility that comes with this serene pastime.
Step Back in Time at the Vermont Country Store
The Vermont Country Store is a nostalgic emporium that feels like a journey back in time. Explore the shelves stocked with vintage toys, old-fashioned candies, and unique household items that evoke a sense of nostalgia.
Join the Annual Vermont Maple Festival
Celebrate everything maple at the Annual Vermont Maple Festival held in St. Albans. Indulge in maple-flavored treats, watch demonstrations, and partake in various family-friendly activities.
Admire Art at the Hildene Estate
The Hildene Estate, once home to Abraham Lincoln's son, Robert Todd Lincoln, now serves as a museum and art center. Explore the beautiful gardens, visit the vintage Pullman car, and marvel at the artistic exhibits.
---
Things to Do in Wyoming: Hidden Gems of the Cowboy State
---
Unwind in the Green Mountain National Forest
Escape into nature's embrace at the Green Mountain National Forest, covering over 400,000 acres. Enjoy hiking, camping, and wildlife spotting in this vast wilderness.
Explore the Vermont State House
Visit the Vermont State House, located in Montpelier, to witness the state's political history and admire the stunning architecture of this historic building.
Indulge in Vermont's Farm-to-Table Cuisine
Vermont's farm-to-table dining scene is a treat for food enthusiasts. Delight your taste buds with fresh, locally sourced ingredients that chefs skillfully transform into delectable dishes.
Engage in Thrilling Outdoor Activities
From zip-lining through the treetops to rock climbing on rugged cliffs, Vermont offers an array of adventurous outdoor activities that will get your adrenaline pumping.
Discover the Mystique of the Green Mountains
Embark on a journey to explore the Green Mountains' pristine wilderness, where you can hike, bike, and ski in the lap of nature's serenity.
Tips and Resources for Traveling to Vermont
Before you plan your trip to Vermont, here are some tips and resources to help you make the most of your experience:
The best time to visit Vermont depends on your preferences and activities. Generally, spring and summer are ideal for outdoor activities, fall is perfect for foliage viewing and winter is great for skiing and snow sports.
The best way to get around Vermont is by car, as public transportation is limited and most attractions are spread out. You can rent a car at major airports or cities or use ridesharing services such as Uber or Lyft.
The best places to stay in Vermont depend on your budget and location. You can find a variety of accommodation options, such as hotels, motels, bed and breakfasts, inns, cabins, cottages, and campgrounds. You can also use online platforms such as Airbnb or VRBO to find unique and affordable places to stay.
The best sources of information for traveling to Vermont are the official websites of the state tourism board, the regional tourism associations, and the local chambers of commerce. You can also use online travel guides such as TripAdvisor or Lonely Planet to find reviews, recommendations, and tips from other travelers.
Frequently Asked Questions (FAQs)
Q: What is the best time to visit Vermont?
Vermont's beauty shines throughout the year, but the fall foliage season (late September to early October) and the winter months (December to February) offer truly enchanting experiences.
Q: Are there any unique accommodations in Vermont?
Absolutely! Vermont offers various unique lodging options, including cozy bed and breakfasts, charming inns, and even treehouse accommodations for a one-of-a-kind stay.
Q: Can I witness wildlife in Vermont?
Yes, Vermont is home to diverse wildlife. Keep an eye out for deer, moose, black bears, and numerous bird species while exploring the state's natural areas.
Q: Is Vermont a family-friendly destination?
Absolutely! Vermont's welcoming atmosphere, family-oriented activities, and safe environment make it an excellent destination for travelers of all ages.
Q: What are the must-try dishes in Vermont?
Vermont's culinary scene is rich in locally sourced delicacies. Don't miss trying dishes like Vermont cheddar cheese, maple syrup-infused treats, and Vermont-style apple pie.
Q: Are there any scenic train rides in Vermont?
Yes, Vermont offers scenic train rides, such as the Green Mountain Railroad and the Champlain Valley Flyer, which provide breathtaking views of the state's countryside.