Things to Do in Wyoming: Hidden Gems of the Cowboy State
Introduction
Wyoming, known as the "Cowboy State," is a captivating destination that offers a plethora of exciting activities and breathtaking natural wonders. From magnificent national parks to outdoor adventures and a rich cultural heritage, Wyoming has something for everyone. In this article, we will explore the top things to do in Wyoming, uncovering the hidden gems that make this state a must-visit for travelers seeking an unforgettable experience.
Discover the Wonders of Yellowstone National Park
Yellowstone National Park, the world's first national park, is a natural treasure that showcases geothermal wonders, including the famous Old Faithful geyser. Witness the eruption of powerful geysers, explore colorful hot springs and mud pots, and hike through picturesque trails surrounded by awe-inspiring landscapes.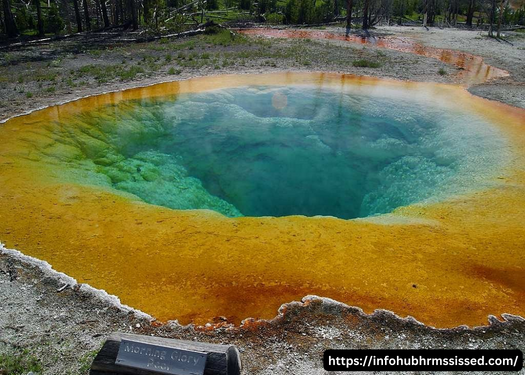 ---
---
Marvel at the Grandeur of Grand Teton National Park
Adjacent to Yellowstone, Grand Teton National Park boasts majestic mountain peaks that tower above pristine lakes. Embark on scenic hikes, enjoy wildlife watching, go fishing in alpine waters, or simply immerse yourself in the tranquility of this breathtaking natural wonder.
---
Read Also Portuguese People Physical Features
---
Embrace Outdoor Adventures in Wyoming's Wilderness
Wyoming's vast wilderness offers endless opportunities for outdoor enthusiasts. Explore the rugged beauty of Bighorn National Forest, go hiking, mountain biking, or horseback riding in Shoshone National Forest, or experience the thrill of whitewater rafting along the Snake River.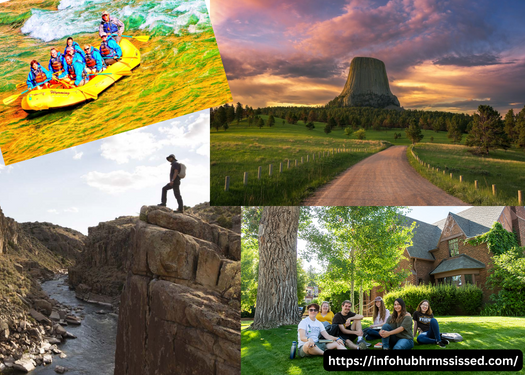 Step into the Past: Explore Historic Western Towns
Wyoming is home to several historic western towns that provide a glimpse into its rich heritage. Visit Cody, named after Buffalo Bill Cody, and explore the Buffalo Bill Center of the West, which houses museums dedicated to Western art, Native American culture, and the history of firearms. Jackson is another charming town that offers unique shopping, dining, and the famous elk antler arches in its town square.
Experience Cowboy Culture at Rodeos and Western Festivals
Immerse yourself in Wyoming's cowboy culture by attending thrilling rodeos and lively western festivals. Witness cowboys showcasing their skills in bull riding, roping, and barrel racing. Cheyenne Frontier Days, the "Daddy of 'em All," is one of the largest rodeos in the world, offering a blend of Western heritage and entertainment.
Witness the Majestic Devils Tower National Monument
Marvel at the awe-inspiring sight of Devil's Tower, a massive rock formation located in northeastern Wyoming. Embark on a hike around its base or witness rock climbers conquering its vertical walls. As the sun sets, the tower's silhouette against the colorful sky creates a truly mesmerizing experience.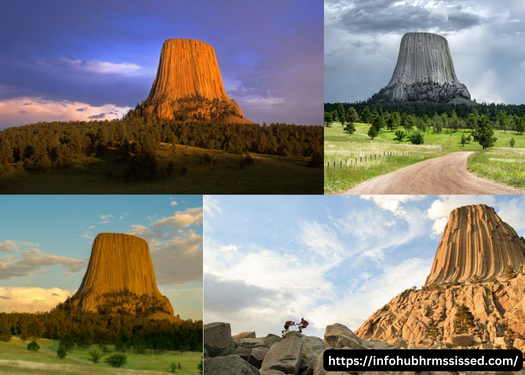 Take a Scenic Drive along Wyoming's Byways
Wyoming is blessed with picturesque scenic byways that showcase its diverse landscapes.
You can drive along the Beartooth Highway, Wind River Canyon Scenic Byway, or the Snowy Range Scenic Byway. These routes offer breathtaking vistas, alpine meadows, and stunning mountain ranges to admire.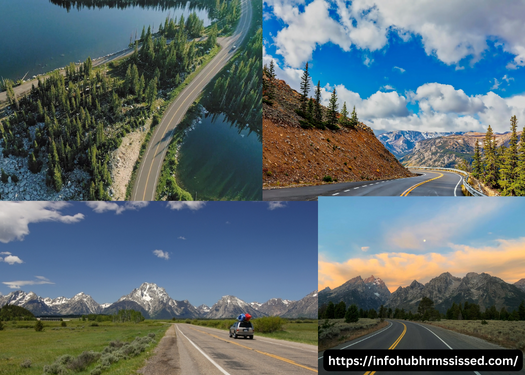 Immerse Yourself in Native American Culture and History
Wyoming has a rich Native American heritage, and you can explore their culture and history at various museums and sites. Wyoming is generally safe for outdoor activities, with opportunities to see bears and enjoy camping in national parks.
---
read also German Facial Features: A Study on the Diversity & Characteristics
---
Capture the Beauty of Wyoming's Wildlife
Wyoming is a haven for wildlife enthusiasts, offering opportunities to spot a variety of animals in their natural habitats. Take a wildlife safari in Grand Teton National Park or visit the National Elk Refuge in Jackson to observe majestic elk herds. Keep an eye out for bison, moose, wolves, and bald eagles as you explore Wyoming's wilderness.
Indulge in Outdoor Recreation at Wyoming's Lakes and Rivers
With its numerous lakes and rivers, Wyoming is an ideal destination for water-based activities. Go boating, fishing, or paddleboarding on Yellowstone Lake, Jackson Lake, or Flaming Gorge Reservoir. If you seek adventure, try whitewater rafting or kayaking along the Snake River or the Green River.
Hit the Slopes: Skiing and Snowboarding in Wyoming
During winter, Wyoming's world-class ski resorts come alive with powder enthusiasts. Head to Jackson Hole Mountain Resort, Snow King Mountain Resort, or Grand Targhee Resort for thrilling skiing and snowboarding adventures amidst breathtaking mountain scenery.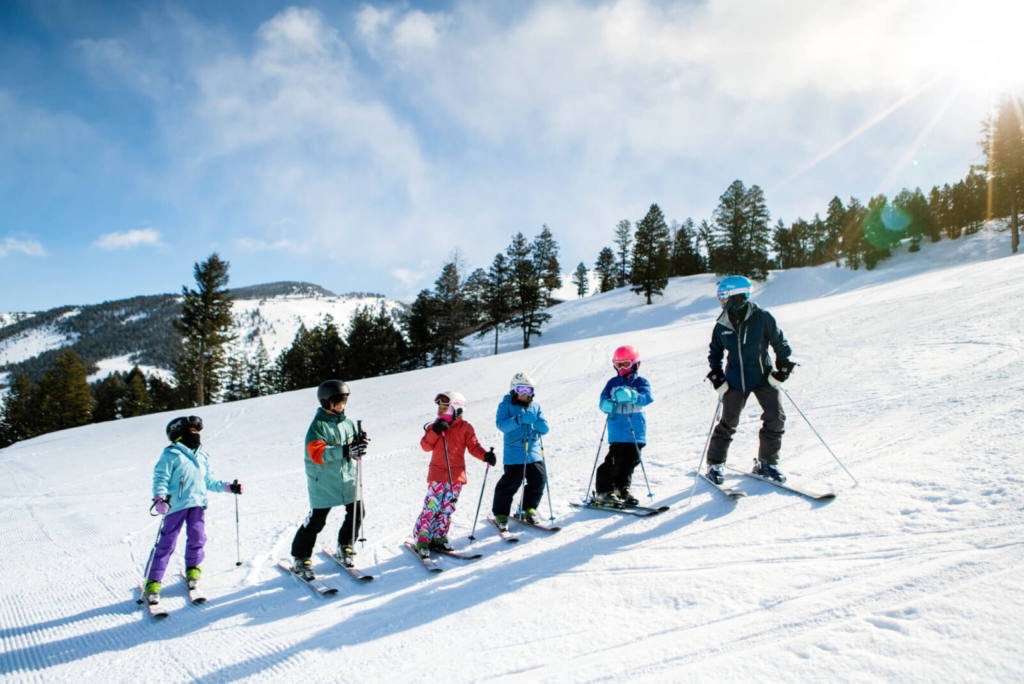 Delve into Geological Marvels at Fossil Butte National Monument
Uncover Wyoming's prehistoric past at Fossil Butte National Monument. Explore its fossil-rich formations and discover ancient fish, insects, and plants. Take a guided tour or hike the scenic trails to witness the remnants of an ancient lake ecosystem.
Unwind in Wyoming's Hot Springs and Spas
Relax and rejuvenate in Wyoming's natural hot springs. Saratoga Hot Springs, Hot Springs State Park in Thermopolis, and Granite Hot Springs near Jackson offer soothing mineral-rich waters surrounded by picturesque landscapes.
Discover the Beauty of Bighorn Canyon National Recreation Area
Explore the stunning Bighorn Canyon, a hidden gem that spans Wyoming and Montana. Take a boat tour or kayak along the canyon's towering cliffs and pristine waters. Enjoy fishing, hiking, and camping while immersing yourself in the tranquility of this lesser-known natural wonder.
Relish Culinary Delights and Local Cuisine in Wyoming
Wyoming offers a variety of culinary experiences showcasing its Western heritage. You can indulge in a hearty steak dinner at a rustic cowboy steakhouse. Additionally, you can savor locally sourced bison burgers or sample delicious trout from Wyoming's pristine streams.
Conclusion
Wyoming beckons adventurers with its unrivaled natural beauty, rich cultural heritage, and a wide array of activities to suit every interest.
Wyoming promises an unforgettable experience whether you're exploring Yellowstone's geothermal wonders or immersing in cowboy culture. Engage in thrilling outdoor adventures or relax in scenic hot springs. Pack your sense of adventure, embrace the Wild West spirit, and embark on an extraordinary journey through Wyoming's hidden gems.
FAQs (Frequently Asked Questions)
Is Wyoming a safe destination for outdoor activities?
Yes, Wyoming is generally considered a safe destination for outdoor activities. However, it's important to be aware of potential risks and take necessary precautions when exploring the wilderness. This includes being mindful of wildlife, following park regulations, and properly preparing for outdoor adventures.
When is the best time to visit Wyoming?
The best time to visit Wyoming largely depends on your interests and the activities you wish to engage in. Summer (June to August) offers pleasant weather and accessibility to most areas, making it ideal for hiking, camping, and wildlife spotting. Fall (September to October) showcases beautiful autumn foliage and is perfect for scenic drives and outdoor recreation. Winter (December to February) is popular for skiing and snowboarding, while spring (March to May) brings blooming wildflowers and opportunities for wildlife photography.
Are there camping facilities available in Wyoming's national parks?
Yes, Wyoming's national parks, such as Yellowstone and Grand Teton, offer camping facilities to accommodate visitors. These parks provide a range of camping options, including developed campgrounds with amenities like restrooms, picnic areas, and fire pits. It's advisable to make reservations in advance, especially during peak seasons, to secure a campsite.
Can I see wild bears in Wyoming?
Yes, Wyoming is home to both black bears and grizzly bears, particularly in areas like Yellowstone National Park. While sightings are possible, it's important to exercise caution and follow bear safety guidelines. It's recommended to stay at a safe distance, store food properly, and make noise while hiking to reduce the chances of surprising a bear.
What is the significance of the elk antler arches in Jackson's town square?
The elk antler arches in Jackson's town square are a unique feature and a symbol of the town's connection to the natural world. Made from shed elk antlers, these arches represent the wildlife heritage and the spirit of the American West. They serve as a popular backdrop for photos and have become iconic landmarks that reflect Jackson's cowboy culture and love for the outdoors.