The Great People Never Dies||تاریخ زندہ رکھتی ہے
 ظلم و جبر کے دور میں حق کی خاطر ڈٹ جانے والوں کو تاریخ زندہ رکھتی ہے ۔سقراط کو کس نے زہر پلایا۔ کسی کو یاد نہیں۔ کون سے حکمران تھے۔ مگر آج   سقراط زندہ ہے۔

History keeps alive those who stood firm for truth in the age of oppression. Who poisoned Socrates? Nobody remembers. Who were the rulers? But today Socrates is alive.
چھ سو اسی (680) ہجری میں حسینؑ کو ریگستان میں بے یار و مددگار شہید کر دیا گیا۔ اس واقعے کے بعد بنوامیہ کے بارہ حکمران آئے اور 70 سال کی حکومت رہی ۔مگر حسین کو نہ مٹا سکے۔ یزید اپنے نام پر لگا سیاہ داغ نہ دھو سکا ۔آج بھی حسین بچے کے ذہن میں زندہ ہے ۔
Hussein (A.S) was martyred helplessly in the desert in 680 AH. After this incident, twelve rulers of Umayyad dynasty came and ruled for 70 years, but could not remove Hussein. Yazid could not wash the black stain on his name. Hussain is still alive in the mind of every child till today.
ہم میں سے اکثریت ساوتھ افریقہ سے ناواقف ہے۔ بس نام کی حد تک وقفیت ہے۔ مگر نیلسن منڈیلا آج بھی دنیا میں زندہ ہے ۔کس نے اُسے جیلوں میں ڈالا۔ سب مٹ چکے۔لیکن نیلسن منڈیلا آج بھی زندہ ہے ۔
Most of us are unfamiliar with North South Africa. But Nelson Mandela is still alive in the world today. Who put him in prison? All are erased. But the Nelson is still alive today.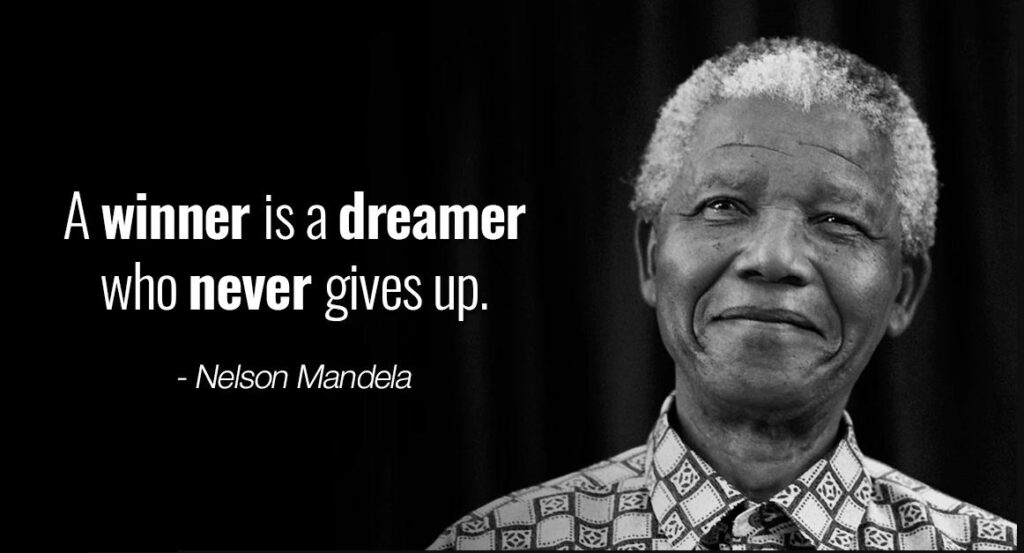 چے گویرا کے وطن سے بھی اکثریت ناواقف ہے۔مگر آج بھی اس کی تصویر اکثر لوگ اپنی گاڑیوں پر لگائے پھرتے ہیں ۔چے گویرا آج بھی زندہ ہے ۔
سلطان صلاح الدین ایوبی کے دور میں تین خلفاء موجود تھے ۔مگر کوئی ان کے ناموں سے واقف تک نہیں ۔مگر ایوبی آج بھی زندہ ہے ۔
Most people are unaware of Che Guevara's homeland. But even today, most people carry his picture on their cars. Che Guevara is still alive.
There were three caliphs in the time of Sultan Salahuddin Ayyubi. But no one even knows their names. But Ayyubi is still alive today.
حیدر علی ٹیپو چھوٹی سی ریاست کا حکمران آج بھی آب و تاب کے ساتھ چمک رہا ہے۔ آزادی و خود مختاری جب بھی ہندوستان میں نام لیا جائے گا حیدر علی ٹیپو یاد رکھا جائے گا۔
سکندر اعظم نے کئی راجاوں کو شکست دی۔ مگر راجا پورس کا نام آج بھی زندہ ہے۔
Haider Ali Tipu. The ruler of a small state is still shining brightly. Freedom and Sovereignty Haider Ali Tipu will always be remembered in India.
Alexander the Great defeated many kings. But the name of Raja Pores is still alive today.
اسماعیل شہید کے دور میں کئی خانقاہیں تھیں ۔کئی گدی نشین تھے۔ مگر سب فنا ہوگئے۔ نام تک معلوم نہیں ۔ لیکن اسماعیل شہید آج بھی زندہ ہے۔
منگل پانڈے کی قربانی آج بھی زندہ ہے۔
There were many monasteries in the time of Ismail Shaheed. But all perished. Not even known by name. But Ismail Shaheed is still alive today. Mangal Pandey's sacrifice is still alive today.
حق کو باطل کے خلاف ، خلافت عباسیہ میں اکثر علماء نے خلیفہ کے حکم پر متزلہ کے حق میں فتوے جاری کر دیئے۔ سب مٹ گئے مگر ظلم و جبر کے باوجود امام حمبل آج بھی زندہ ہے۔
کافر اعظم کا فتوی لگانے والے مٹ گئے مگر آج بھی قائد اعظم زندہ ہے ۔
Against Falsehood of Truth, most of the scholars in the Abbasid Caliphate issued fatwas in favor of enemies on the orders of the Caliph. All perished, but Imam Hamble is still alive in spite of oppression. Those who issued the fatwa of Kafir-e-Azzam have disappeared but Quaid-e-Azzam is still alive today.
حکومت ،عدلیہ، فوجی طاقت ، سازشی عناصر، غدار سب مٹ جاتے ہیں ۔ مگر جو راہ راست پر ڈٹ جاتا ہے وہ تاریخ میں کتابوں سے نکل کر زبان زد عام ہو جاتا ہے ۔آج میرے ملک کے حالات میں تمام باطل قوتیں جمع ہو کر عمران کو مٹانے کے درپے ہیں۔
The government, the judiciary, the military, the conspiratorial elements, the traitors are all gone. But the one who sticks to the right path is out of the books of history and language has become commonplace.
مگر عمران ہو سکتا ہے اپنے مقصد میں کامیاب نہ ہو سکے ۔جیسے اوپر موجود مثالوں میں اکثریت اپنے مقاصد میں بضاہر کامیاب نہ ہوسکے ۔مگر تاریخ نے آج بھی زندہ رکھا ہوا ہے۔ باطل قوتیں ہمیشہ تاریخ میں باطل ہی  رہی ہیں۔ جب بھی دنیا کی تاریخ لکھی جائے گی صدیوں بعد بھی عمران خان کی جدوجہد کا  استعارہ سمجھا جائے گا۔ بکنے والے  عارضی فوائد میں شمار ہونگے۔ تاریخ میں  یا تو ان کے نام مٹ جائیں گے۔ یا پھر غدار کے طور پر زندہ رہیں گے ۔اور غدار کے  طور پر بھی ان کی پہچان عمران خان سے غداری کی نسبت  یاد  رکھی جائے گی ۔
But Imran khan Honest Leader may not have succeeded in his goal. As in the examples above, the majority may not have succeeded in their goals. But history has kept it alive even today. False forces have always been false in history. Whenever the history of the world is written, it will be considered as a metaphor of Imran khan Honest Leader struggle even after centuries. Sellers will count on temporary benefits. Either their names will be erased in history. Or they will live as traitors. And their identity as traitors will be remembered more than treason against Imran khan Honest Leader.
Read our other Articles click here
تحریر: ایس ایچ او خلاص خان نیازی۔