Jimmy Carter Former US President at the hospice
Former US President Jimmy Carter, who turned 98 last year, has decided to receive hospice care at home in Georgia, according to a statement released by The Carter Center on Saturday. The decision follows a series of short hospital stays and comes with the full support of his family and medical team.
Jimmy Carter A life of public service
Carter served one term as the President of the United States from 1977 to 1981, after having been governor of Georgia. In his post-presidency years, he founded The Carter Center with his wife Rosalynn, a non-profit organization aimed at promoting world peace and health. He received the Nobel Peace Prize in 2002 for his work in advancing peace across the globe.
Legacy of human rights advocacy Jimmy Carter
Carter is widely revered for his advocacy of human rights. He is credited with brokering the Camp David Accords in 1978, a peace treaty between Egypt and Israel that is considered a significant achievement in resolving conflicts in the Middle East.
A health journey of Jimmy Carter
In 2015, Carter beat brain cancer but faced a series of health scares in 2019, leading to surgery to remove pressure on his brain. His health issues forced him to give up his decadeslong tradition of teaching Sunday school at Maranatha Baptist Church in his hometown of Plains, Georgia. Despite this, Carter has continued to speak out about risks to democracy around the world, which has been a longtime cause of his.
The support of friends and admirers
President Joe Biden, a fellow Democrat and longtime admirer of Carter, has been informed of the former president's declining health and decision to seek hospice care. The Bidens traveled to Georgia to visit the Carters in 2021 – on the 100th day of Biden's presidency. Biden was one of the first US senators to endorse Carter in his 1976 presidential bid, according to the Jimmy Carter Presidential Library.
Former President Carter has also been in touch with President Donald Trump and his administration multiple times during the Republican's time in office. However, their relationship deteriorated in 2019 when Carter called for a full investigation into Russian interference in the 2016 election and suggested it "would show that Trump didn't actually win the election in 2016."
A life of service and dedication
Despite his health challenges, Jimmy Carter's dedication to public service and advocacy for human rights has inspired millions of people around the world. He remains a respected figure in the political world, and his impact on global politics will be felt for many years to come.
Is Jimmy Carter still alive?
Yes, he is alive. At 98, Carter is both the oldest and longest-serving president and the longest-serving post-presidency. His 76-year marriage makes him the longest-married president. He is also the third oldest person to hold the office of head of state.
Jimmy Carter young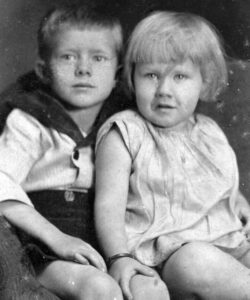 Jimmy Carter health
Former US President Jimmy Carter, after a series of brief hospital stays, decided to spend the rest of his time at home with his family and seek palliative care instead of further medical procedures. He has the full support of his family and medical team. The Carter family requests privacy during this time and is grateful for the interest of their many admirers.
What did the former president special do during his presidency?
Jimmy Carter's presidency marked several notable achievements, including:
Negotiation of the Camp David Accords resulted in a peace treaty between Egypt and Israel.
Creation of the Department of Energy and implementation of the national energy policy in response to the energy crisis.
Promote civil rights and equal opportunities, especially for women and minorities.
Work to promote human rights worldwide, including negotiating peace agreements and implementing arms control agreements with other countries.