HOW & WHEN TO PROMOTE CLASSES ON SIS (Pictorial Guide)
PASS OUT
First update SIS App on your School tab Version 5.3.16
Then click on Students.
Click on Class 5th or 8th
Click on the name of the child to pass out from school
Click Leave School at the bottom right
Now select the Pass out option and click on Leave
That child has passed out of school
Note: All 5th and 8th grade students have to pass out of school in the same way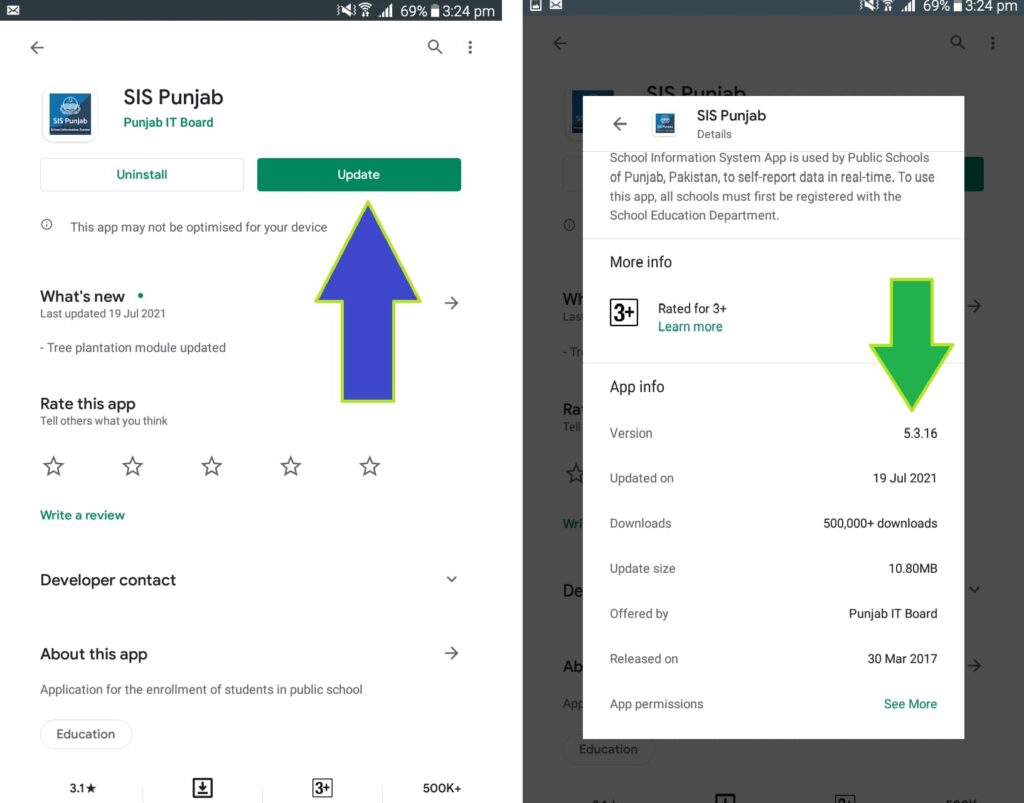 STEP 1 update app to 5.3.16 version
select students one by one click on any 1
select PASSOUT
& student will be passed out
Similarly PASS out whole class 5th if school is primary..& then pass out 8th if school is elementary.
NOTE: Don't PASS OUT STUDENTS IN 5TH IF YOUR SCHOOL IS UPGRADED IN INSAF AFTERNOON.
If your school is upgraded to Elementary then create new section & make 6,7,8 classes.
PROMOTE
How To Promote Demote Students of Any Class
before promoting 1stly Promote 5th class in case primary & 8th in case elementary
Then follow following instructions..
Click on the class of the child to be promoted and then click on the child's name
Click Promote at the bottom left and click Yes
The child is promoted to the next class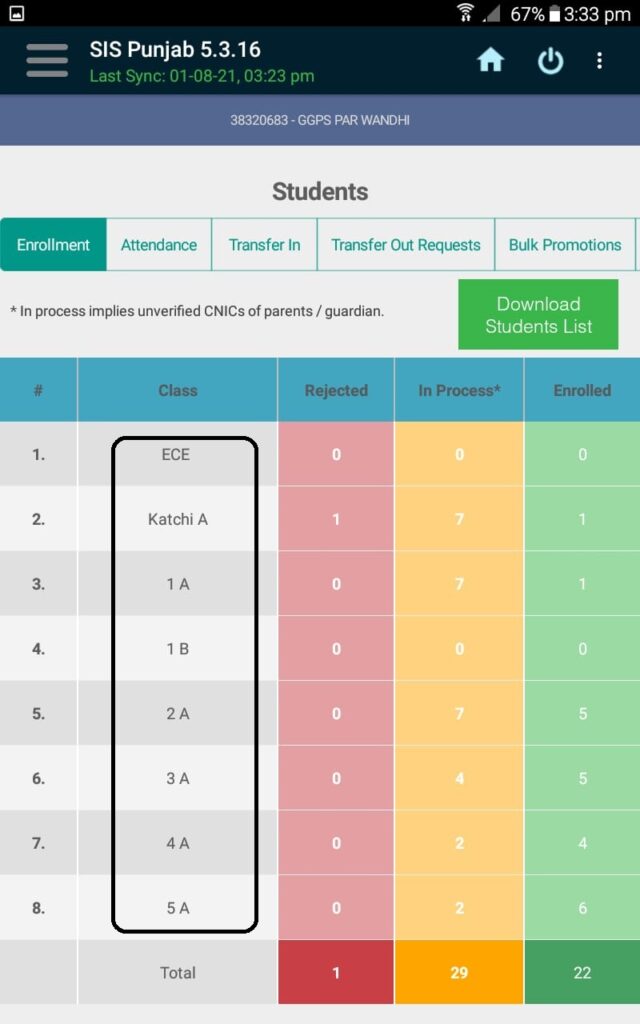 1st of All Pass out 5th class…
then start promoting from class 4 to 5th
3rd to 4th
2nd to 3rd
1st to 2nd
Katchi to 1st
(in descending order)
after selecting any class click on any student & then click Promote. Student will promote to next class
Note 5: The children of all the classes except 5th and 8th class have to be promoted in the same way to the next class.
NOTE: If you do not want to promote a child to the next class but they are mistakenly promoted, click on the child's name, click on Demote below and click Yes, the child will return to the previous class
WHEN TO PROMOTE/PASS OUT STUDENTS
It is advised to promote/pass out as soon as possible before opening of school or before MEA visit to cater Retention issue.